Wednesday, April 28, 2010
Well ... the days of enjoying the company of great friends while lying on the beach, sipping (gulping for some) pina coladas are behind us. Oh, how I wish the feeling of being on vacation could last. There is truly nothing better for the soul than leaving "life" at the airport terminal and hopping on a plane.
Every trip for me is unforgettable. I'm like a kid glued to the television screen while on vacation. Taking in as much as my memory will allow. Careful not to miss a thing. There is one part of our recent trip to Veradero, Cuba that will go down as one hell of an experience - the Jeep Safari.
While most of the members of our vakay group opted for the Catamaran excursion, myself, Tom and our two pals Dave and Krista, chose the Jeep Safari excursion. Sooo glad we did. It was a full day of shimmying from one side of the jeep to the other while venturing through dirt roads, palm-tree lined valleys and countryside villages. With pit stops at a local farm, snorkeling at a coral reef, swimming in a fresh-water cave, a tour through Yumurí Valley and Matanzas City, lunch at Rancho Gaviota and a tour of Canimar River. Amazing!
Did I mention, we got to drive our own jeep?
The tour bus picked us up at the resort around 8:30am and took us to the jeep depot. Tom had the most experience driving a standard vehicle, so he was the driver. With four people per jeep and eight jeeps in tow, we were off down the first dirt road.
My roots as a photojournalist came rushing back to me on this trip. I was on a mission to capture everything. I haven't worked in the industry for four years now. This trip made me realize that I'm just not myself without a camera over my shoulder. I could easy fill two or maybe even three post with the pictures I took that day. Hopefully I can tell the full story in just one.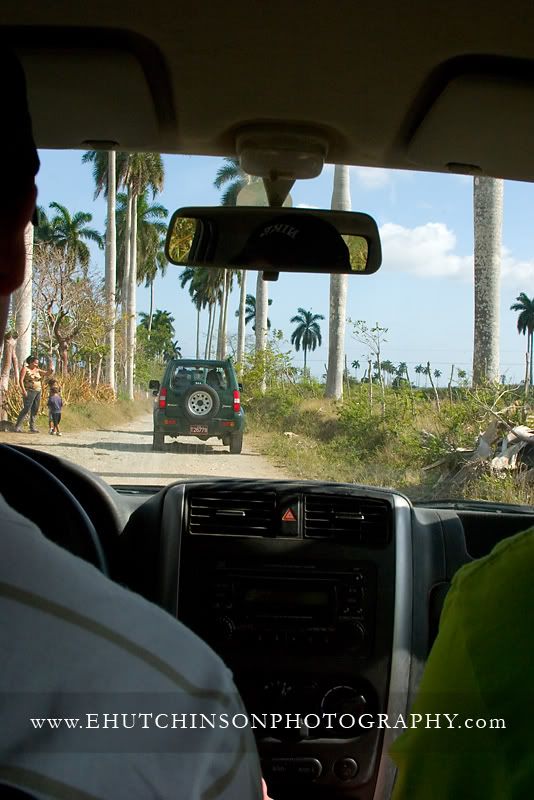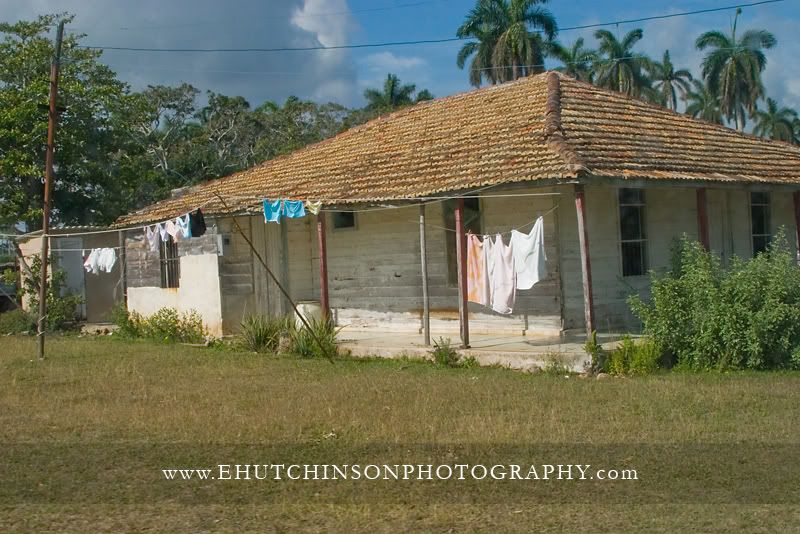 A local farmer chopped, sliced and served fresh fruit of Cuba.
...and sugar cane.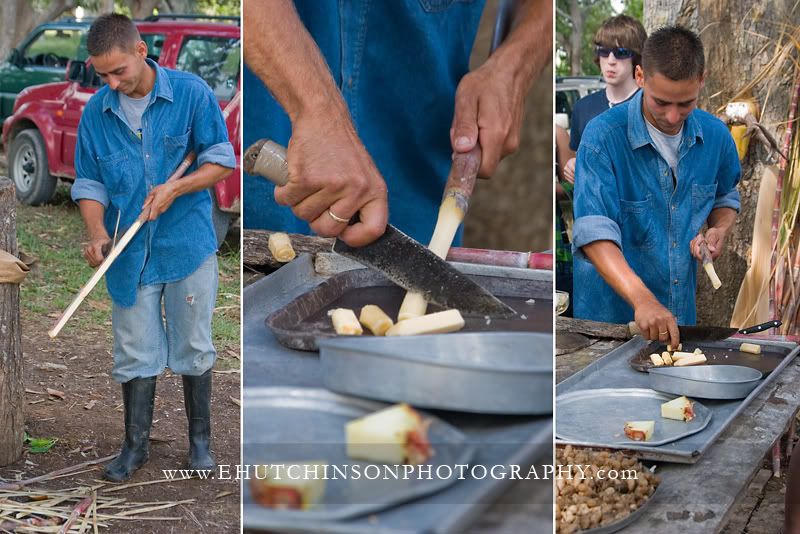 The farmers daughter.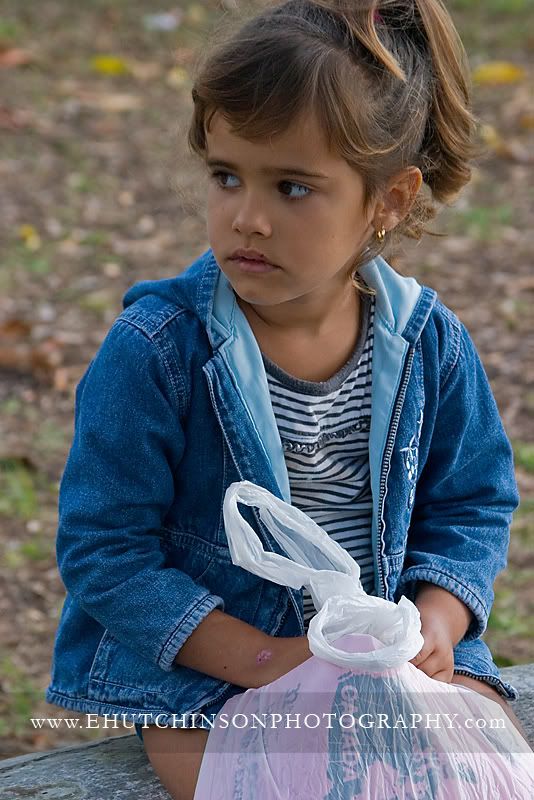 Farm employees.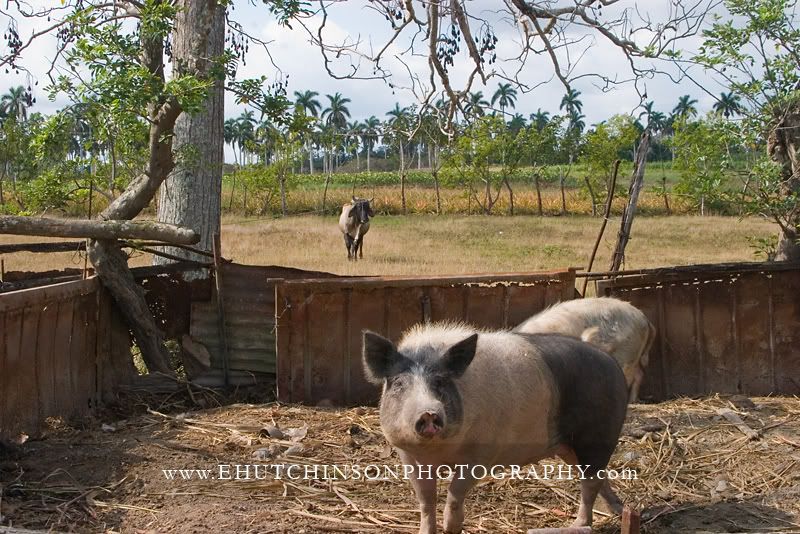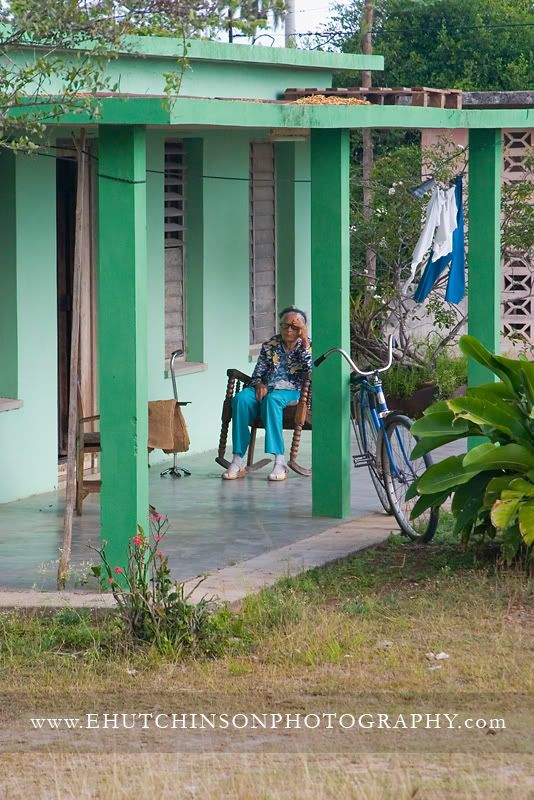 It wasn't long and we were off to our next destination. Children lined the streets collecting toys from passing cars.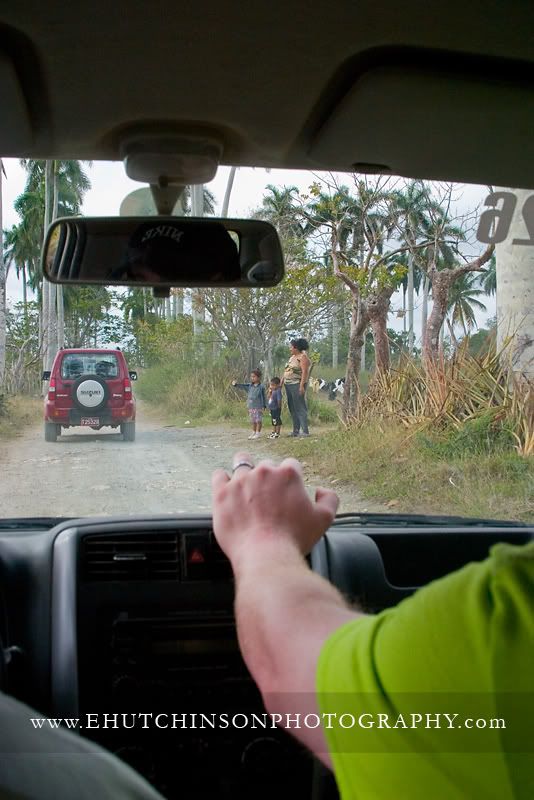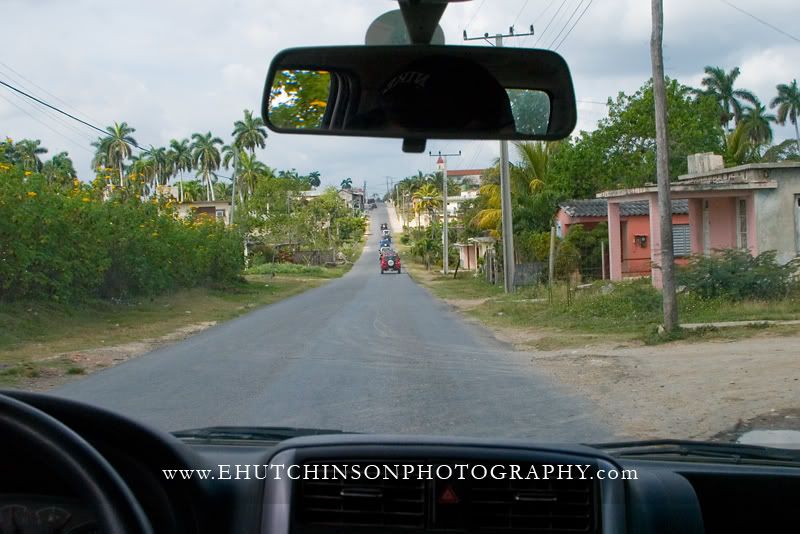 Saturn Cave. This was amazing. Deep into the cave was a clear, fresh water pool for swimming.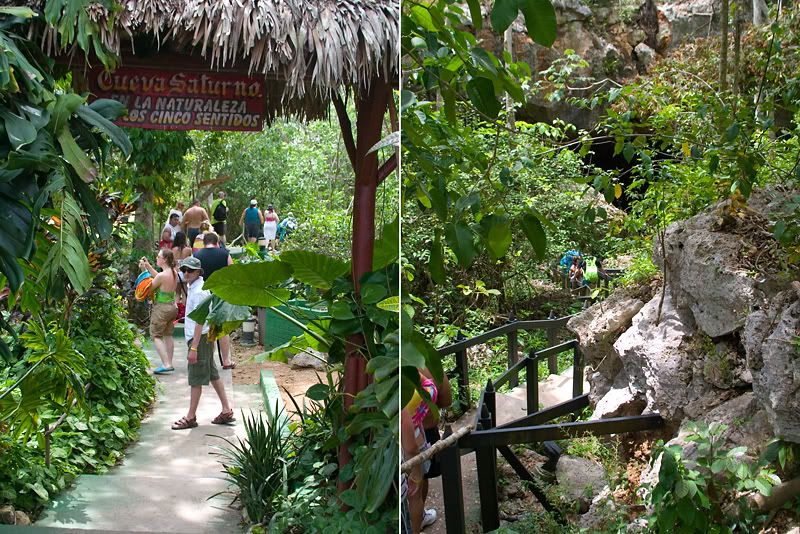 Tour through the City of Matanzas. There is one thing for sure, Cuban people live very simple lives and don't want for anything.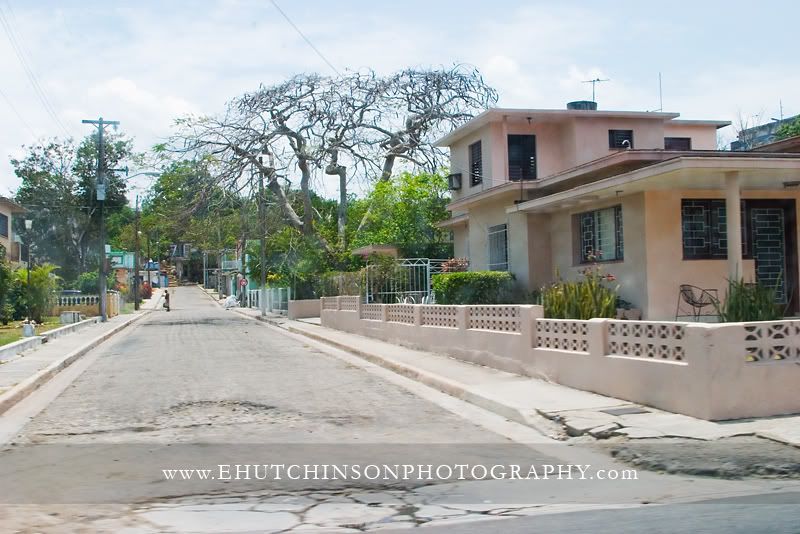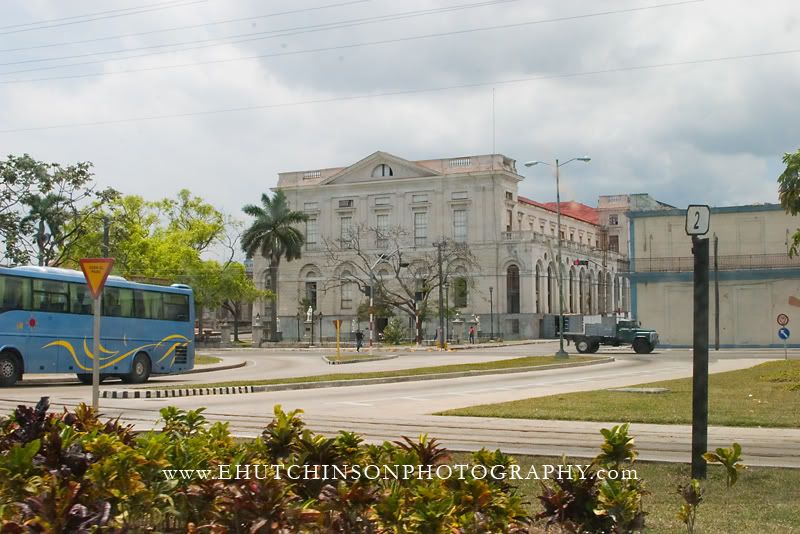 The traffic was pretty crazy. We heard many horns blowing and screeching tires. I don't believe there are any "rules of the road" in Cuba.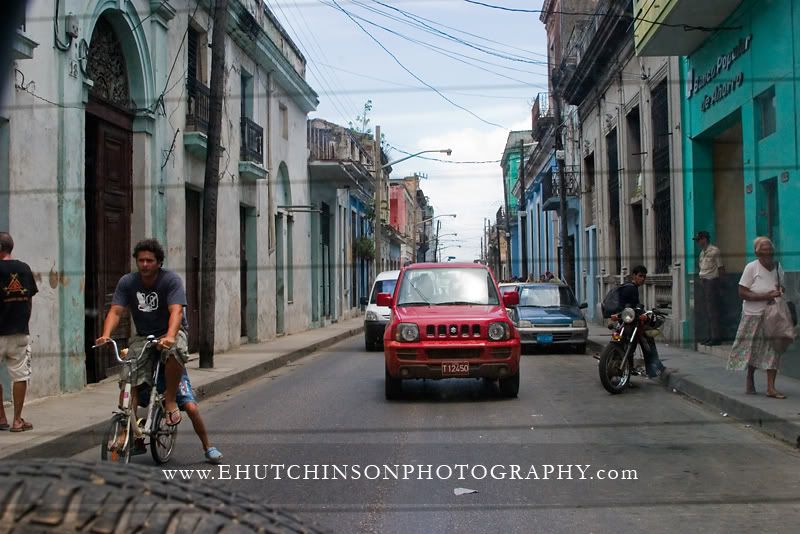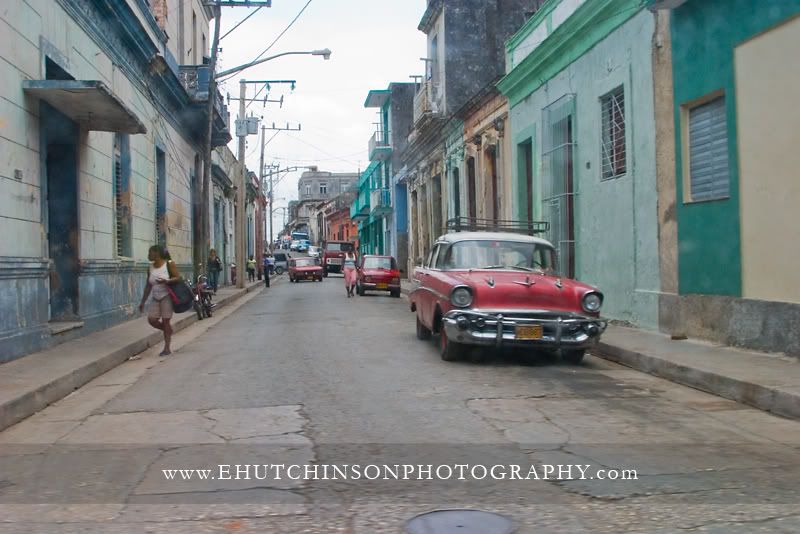 We enjoyed a traditional lunch of soup, fried crisps and pork and congri rice at Rancho Gaviota with a panaramic view of Yumurí Valley.
These next two photos have to be my favourite.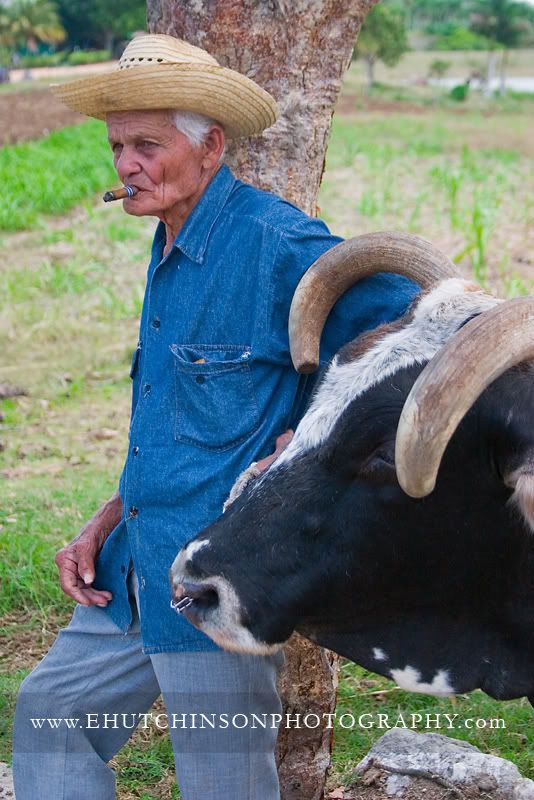 I wonder if that's a
real
cuban cigar?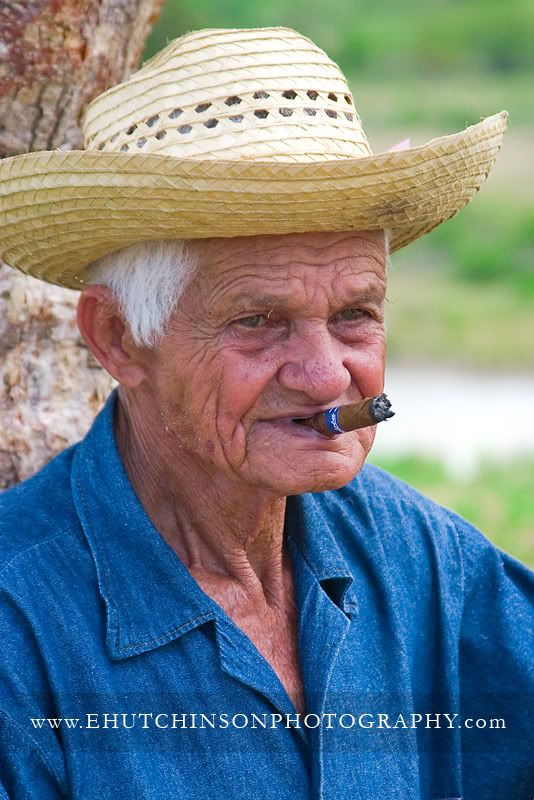 We headed back through Yumurí Valley.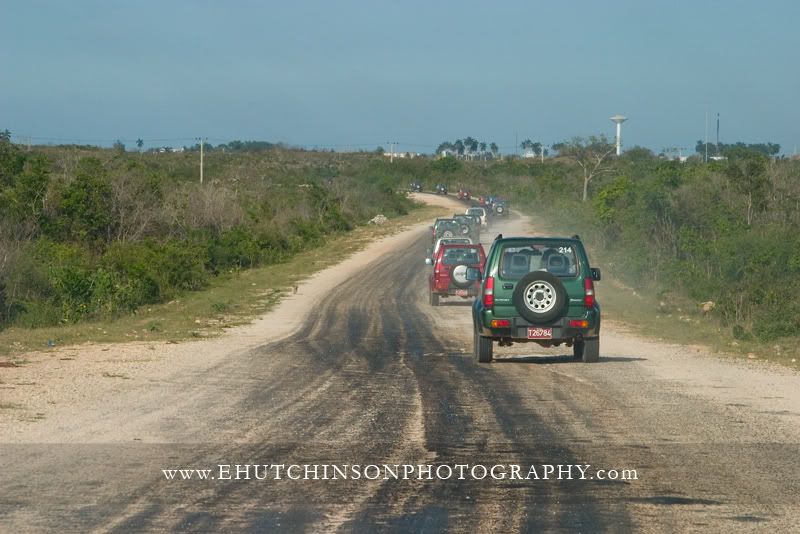 Our final stop was at the Canimar River.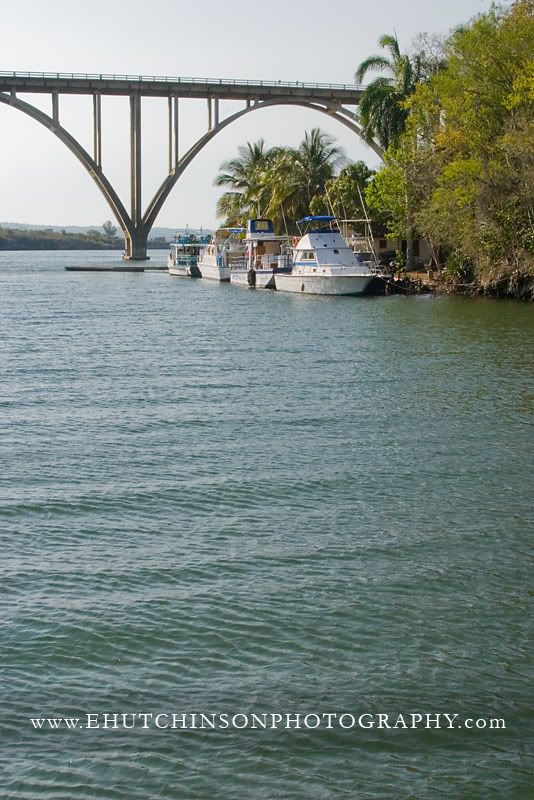 Locals entertained us with traditional cuban dances as we took a tour of the river.