Tuesday, September 21, 2010
Gros Morne National Park has to be one of my favourite places to photograph in Newfoundland. The long range mountains, rugged beaches and breathtaking rock formations offer so many unique and spectacular opportunities for amazing images.
During a photography trip to the west coast this past weekend, I had one goal. It was time to brush up on my nature photography skills. I planned to experiment with slow shutter speeds to capture that milky water effect often seen in landscape images of water falls or seascapes. Having a plan enabled me to stay focused and think about what settings I needed to capture my image.
btw...I didn't lose the tip of my tripod this time {yay}. Although I did manage to get extremely wet positioned too low and too close to crashing waves. Funny how I don't seem to mind getting my boots messed up while capturing a great sunset : )
Canon 5D, manual mode, 24-105mm lens, 1/8 @ f16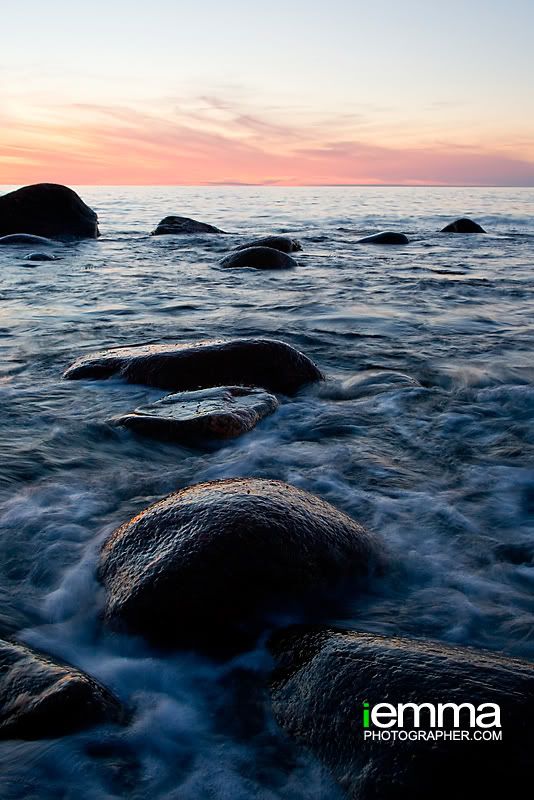 Canon 5D, manual mode, 24-105mm lens, 1/5 @ f16