Tuesday, October 12, 2010
What a great day I had on Saturday. An e-session with Elizabeth and Jason and a family session with the Penney's. Wait until you see seventeen month old Gracie...omg adorable! I can't wait to blog a few photos from that session too.
Elizabeth and Jason will be walking down the aisle on June 4th, 2011. We met at Sanger Park to take a few engagement photos. Elizabeth pre-warned me that Jason was a little on the shy side. These guys are so cute together. When Jason wasn't really sure what to do in front of the camera, Elizabeth was there to snuggle in and put him at ease. By the end of the e-session, I think Jason was ready to strike a pose. ha ha.
The weather was great. We had to take shelter under a nearby park hut at one point to avoid getting drenched. I didn't mind. The light is usually awesome after a shower and the grass and fall colors really shine.

I think this one might be my favourite. It find its so natural.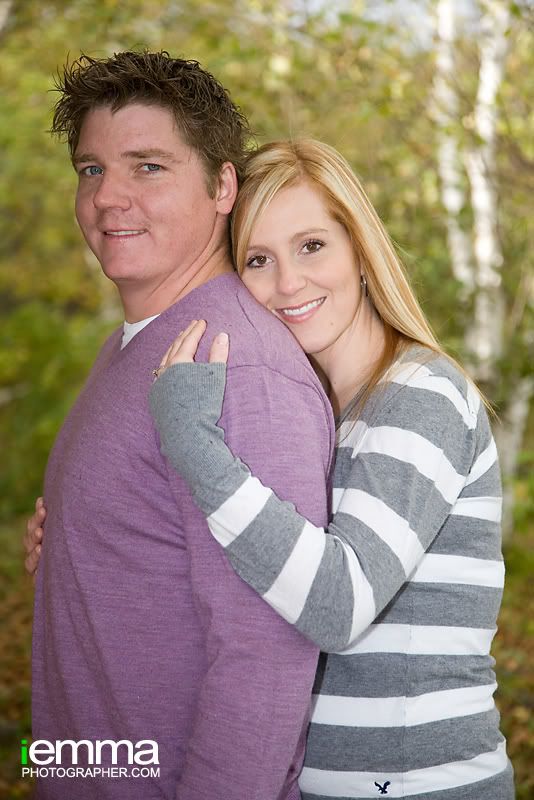 so cute....